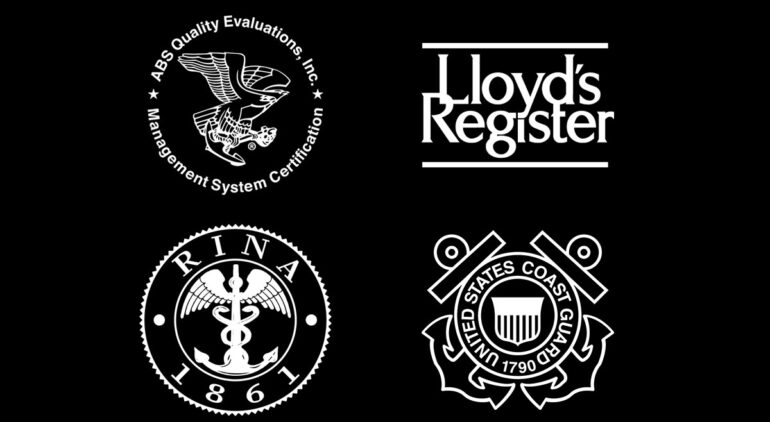 The Benefits of Choosing All Points Boats for Yacht Repairs with Class Survey Expertise
Owning a yacht symbolizes luxury and adventure, but it also comes with a responsibility: the maintenance and repair of your prized vessel. Whether you're a seasoned sailor or a first-time yacht owner, finding the right yacht repair center is crucial for keeping your boat in top-notch condition. Among the many choices available, "All Points Boats" is a premier yacht repair center with nearly 30 years of experience working with class surveys and a team of in-house class-certified technicians.
Unmatched Expertise in Class Surveys
One of the standout features of All Points Boats is their expertise in conducting class surveys for yachts. A class survey is a comprehensive inspection and evaluation of a vessel's condition to ensure it meets the strict safety and quality standards set by classification societies like Lloyd's Register, ABS, Rina, MCA, and USCG. Having a yacht that complies with these standards is not only a matter of safety and regulation but can also affect your yacht's resale value.
All Points Boats boasts a team of highly skilled and experienced technicians who are well-versed in-class surveys. They understand the specific requirements and standards that must be met, making them the ideal choice for ensuring your yacht is in tip-top shape. By choosing All Points Boats, you can rest assured that your yacht will meet and exceed the stringent criteria set by classification societies.
In-House Class-Certified Technicians
In the world of yacht repairs, having class-certified technicians on hand is a game-changer. All Points Boats goes the extra mile by employing a team of in-house class-certified technicians who are not only experts in their field but also have the necessary certifications to back up their skills. This means that when you bring your yacht to All Points Boats, you're entrusting it to professionals who have undergone rigorous training and testing to ensure they can handle even the most complex repairs and modifications.
The advantage of having in-house class-certified technicians cannot be overstated. It means that all aspects of your yacht's repair and maintenance are handled seamlessly under one roof. This not only streamlines the process but also ensures a high level of quality control and accountability.
Comprehensive Range of Services
All Points Boats offers a comprehensive range of yacht repair and maintenance services, making it a one-stop-shop for all your yacht's needs. Whether you need routine maintenance, major repairs, refits, or upgrades, they have the expertise and resources to handle it all. Their services include:
Hull thickness and testing, replacement, and structural repairs
Repairing or modifying various materials such as stainless steel, mild steel, aluminum, bi-metallic, CuNi, Fiberglass, and more
Overboard penetration inspections
Drive shaft and rudder tubes, bow thrusters, exhaust systems, gyro stabilizers, and any below-water penetration
Mechanical system maintenance
Onboard systems troubleshooting and repair
By entrusting your yacht to All Points Boats, you can simplify the maintenance and repair process, knowing that every aspect of your vessel is in capable hands.
Personalized Attention and Customer Service
All Points Boats takes pride in providing personalized attention and exceptional customer service to every yacht owner. They understand that your yacht is not just a vessel; it's a reflection of your passion and lifestyle. When you choose All Points Boats, you can expect clear communication, transparent pricing, and a commitment to meeting your specific needs and preferences.
Choosing a yacht repair center with experience working with class surveys and in-house class-certified technicians like All Points Boats is a wise investment in the longevity and performance of your yacht. Their unmatched expertise, comprehensive services, and dedication to customer satisfaction make them the ideal choice for yacht owners who demand nothing but the best for their vessels. When you choose All Points Boats, you're not just choosing a repair center; you're choosing peace of mind and the assurance that your yacht will continue to sail smoothly for years to come.