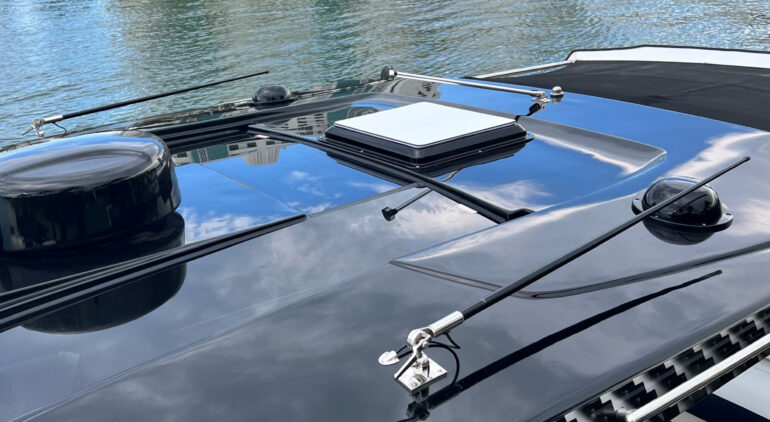 Enhance Your Yacht with Starlink: Unveiling the Benefits of FRP Mounts
The world of maritime travel is evolving at an unprecedented pace, driven by cutting-edge technology that promises to revolutionize connectivity at sea. Among these advancements, Starlink has emerged as a game-changer in satellite internet services. For yacht owners seeking unparalleled connectivity, integrating Starlink with an FRP (Fiber-Reinforced Polymer) mount is a move that not only elevates connectivity but also ensures a seamless and efficient experience onboard.
Unveiling Starlink's Potential for Yachts
Unrivaled Connectivity
In the vast expanses of the ocean, maintaining a stable and high-speed internet connection has been a longstanding challenge. Starlink addresses this by leveraging a constellation of satellites, offering unparalleled global coverage. This means yacht owners can bid farewell to connectivity woes, enabling seamless communication, streaming, and even remote work while cruising the waters.
Reliability in Remote Areas
Yachts often navigate through remote areas where traditional internet infrastructure is non-existent. Starlink's satellite-based network ensures reliable connectivity even in these remote pockets, providing a consistent internet experience regardless of the yacht's location.
Enhanced Safety and Navigation
In today's digital age, reliable internet isn't just about entertainment; it's about safety. With Starlink, yachts gain access to real-time weather updates, navigation data, and emergency services, bolstering safety measures while cruising.
The FRP Starlink Mount Advantage
The mounting system for Starlink on yachts plays a pivotal role in ensuring optimal performance. Fiber-Reinforced Polymer (FRP) mounts stand out as a reliable and robust choice for securing Starlink dishes on yachts. All Points Boats (APB) is a proven choice for fabricating custom FRP mounts, perfectly engineered to the unique specifications of your vessel.
Lightweight and Durable
FRP mounts offer a winning combination of lightweight construction and exceptional durability, making them ideal for marine environments. Resistant to corrosion, these mounts withstand the harsh marine conditions without compromising performance.
Stability in Motion
Yachts are subject to constant motion, which can impact the stability of onboard equipment. FRP mounts, engineered with stability in mind, ensure that the Starlink dish remains securely in place, mitigating the effects of yacht movement on internet connectivity.
Aesthetically Appealing Design
Beyond functionality, FRP mounts boast a sleek and modern design that seamlessly integrates with the aesthetics of yachts. Their low-profile build ensures minimal interference with the yacht's appearance while maximizing signal reception.
Installing Starlink and FRP Mount: The Process
Installing Starlink and an FRP mount on your yacht involves carefully considering placement and installation to optimize signal reception. Professional installation services specialized in maritime setups ensure a seamless integration process, maximizing the potential of this cutting-edge technology on your vessel.
Final Thoughts
The marriage of Starlink's revolutionary satellite internet and the reliability of FRP mounts presents boat owners with an unprecedented opportunity to elevate their onboard connectivity. Say goodbye to connectivity limitations and embrace a new era of seamless communication, entertainment, and safety while cruising the world's waters. Embrace the future of yacht connectivity with All Points Boats (APB) by propelling your maritime technology into uncharted waters with Starlink and an FRP mount.